Tell your story! Capture and document life with the Document Life Stories kit. The kit includes exclusive memory keeping products that will help you document those treasured memories and photos. Designed to make memory keeping easier, we deliver happiness and creativity to your doorstep with our monthly kit club.
Mix & Match
the collections
Every collection and kit is based on a collection color palette. This collection palette contains colors from our primary palette with essential colors to match every season and theme. Having this primary palette is why every collection will match older and newer collections. This allows you to mix and match between collections and add a specific color to them if preferred. No need to hassle between finding perfect matching products or having leftover products in your stash that will not match with other collections! We add and remove colors every once in a while but always keep a matching "Essential collection" that creates a perfect base for our primary palette.
✔️ Never miss a kit and collection because we have a kit with your name on it! Subscriptions start at €34,99 including shipping.

✔️ As a subscriber, you will profit from special pricing, which can save you 35% or more each month on the products. We do sell our kits month-by-month as well, but we can't guarantee stock and the discount is less compared to our 6 and 12 month subscriptions. Becoming a subscriber will give you almost 3 kits for free* per year.

✔️ Get early access to the collection and add-ons! You can buy these (and other) products during add-on days at an extra subscriber discount. This order will ship for free with your kit!

✔️ You can have the collection in your house before the official launch on the website.

✔️ Subscribers can order products during the month that will ship with your next kit for free.

✔️ We often have special promotions that are subscriber-only.

✔️ Special collections, like our December Stories, will often be first shown to the subscribers, who can also order these often with extra discounts.

✔️ Subscribers also get a discount on our community with inspiration, live sessions, and workshops.

Step 1 - Choose a kit below and read all about the options, extras, and advantages.
Step 2 - Subscribe and relax! You don't have to do anything until the pre-release days. Subscribers will get a monthly newsletter that contains:
▪️ All details regarding the upcoming release, 
▪️ Inspiration via the made examples from our team, 
▪️ And has details on the add-ons, matching products, and special promotions. 
This newsletter is your easy guide to getting everything you might need. Follow the link to the subscriber-only area with all add-on products and discounts. 
Step 3 - Order any of the wished products during those add-on days via the link in the newsletter, and let them ship for free with your kit. Don't need anything? You don't have to do anything; we will start shipping your kit without add-ons.
Step 4 - We start packing, and we will get your Happy Mail out. You will receive a tracking number when your order is on its way.
Step 5 - When Happy Mail arrives, you are ready to start crafting! Follow us on Social Media and join our community to see the collection's many examples and other inspirations. 
As a subscriber, you can also order products before the add-on days and let them ship for free with your kit. Subscribers are able to add products and let them combine without extra costs.
* Pricing based on €42,50 + €2,99 shipping for non-subscribers, compared to the €34,99 monthly kit price for 12 months. 
We offer a Scrapbook and a Pocket Pages kit. 
Do you often scrap or combine Scrapbooking and Pocket Pages? Or make many pages a month? Take a look at the XL kit in 6x8" and 12x12."
We also offer bi-monthly options for international subscribers.
The different kind of kits we offer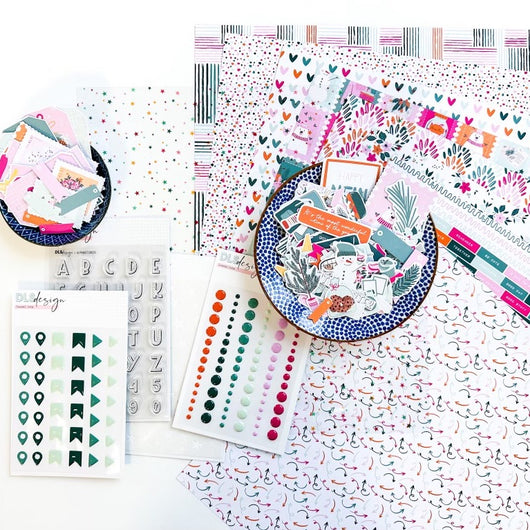 SCRAPBOOK KIT
A complete kit to document
your photos with
scrapbook papers.



Starting at
€ 34,99/mo.
including shipping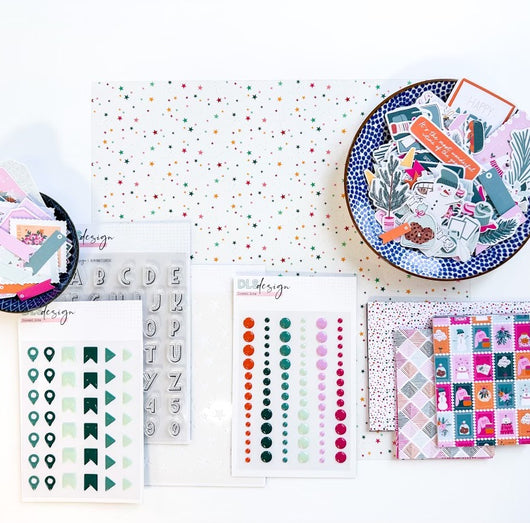 POCKET PAGES KIT
A complete kit to document
your photos with
pocket page cards.



Starting at
€ 34,99/mo.
including shipping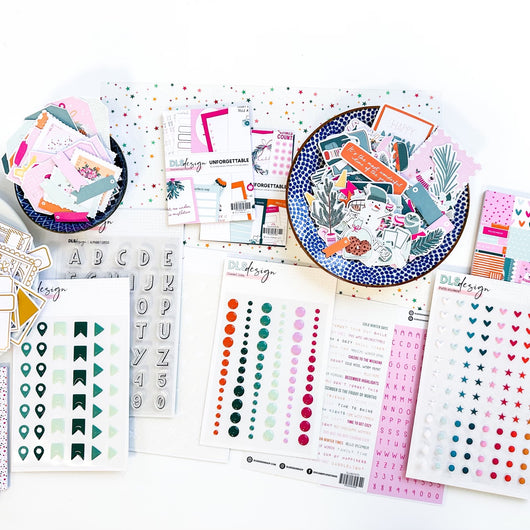 XL KIT
A complete kit to document PP cards, scrapbook papers or Paper Pad + extra embellishments.


Starting at
€ 52,50/mo.
including shipping




Lees meer in het Nederlands
Bekijk alle soorten kits, de duratie en andere opties in het Nederlands
Lees meer